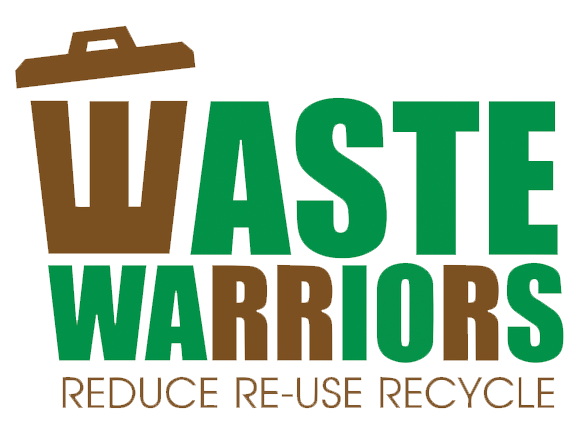 Your purchase will help remove around 9 plastic bottles from Indian rivers through Waste Warriors
An age-old practice of using facial Gua Sha puts lymphatic fluids to motion, pushing your skin to function better by improving blood circulation. The Gua Sha reduces puffiness and stimulates collagen production simply within a few minutes of massage, helping your skin to feel lifted and brighter.
Other Details:
Gua Sha
Stone: Rose Quartz
Massage the Gua Sha stone in outward and upward motions while practicing your skincare routine. Apply light to medium pressure, ensuring the tool is always gentle against the skin. After every stroke, wiggle & stretch towards the ends of the face. Repeat each stroke at least 3-5 times.
Good to Know :
For a unique massage experience, keep the Gua Sha in the refrigerator.
You can clean the Gua Sha using water and a damp cloth. Do not use hot water or allow any chemicals to touch the natural stone.
Due to natural stone formations, each tool will be unique. Store in a cool and dry place. For external use only.
Stimulates blood micro-circulation
Nourishes the skin by draining congested lymph nodes and tissues
Releases fascia (body's connective tissue)
Contours, lifts and adds glow to the skin
Increases product absorption into the skin
Relaxes facial muscle tension
Improves skin elasticity
Reduces puffiness, fine lines and wrinkles
Immediately tones and firms up the skin
Get Free Shipping Across India!
YOUR SKIN REJUVENATION STARTS HERE
PROBLEM AREAS
Facial tension, facial puffiness, fine lines, wrinkles, dry & dull skin.


Skin Types
Suitable for all skin types.



See the Change
Nourishes
Enables your skin for better absorption of skincare products and constant use of the stone works as an anti-aging tool. It improves the skin texture, tones and firms up the skin and also reduces dark circles from under the eyes. It smoothes out the surface and reduces dullness.
De-puffs
De-stresses your tired face and de-puffs the swollen areas like under eye bags and cheeks. This gives your skin a more youthful and radiant look.
Relaxes
Relaxes facial muscles that further help in getting a rested and sound sleep. This promotes a healthier and more productive lifestyle.
YOUR GO-TO GUA SHA MASSAGE GUIDE
HOW TO LAYER
Step 1: Start from the collarbone till you reach your jaw, in upward strokes.
Step 2: Use the notched side of the stone and make an upward stroke from chin, through your jawline till you reach your ear.
Step 3: Use the long flat side of the stone and rub across your cheek. Support your skin on the opposite side with your other hand.
Step 4: Place the notched side of the stone right below the eye (facing upward), close to the top of your nose and stroke it upwards.
Step 5: Run the notched edge of the stone along your eyebrow in an upward and outward stroke.
WHEN TO USE
Daily
FREQUENTLY ASKED QUESTIONS
What is this Gua Sha made up of?

This Be Soulfull Gua Sha is made of Rose Quartz crystal, also known as 'The Heart Stone'.




How often can Gua Sha be used?

You can use the Gua Sha twice a day (AM & PM). The tool works best for reducing puffiness and toning the skin in the morning, while in the evening the tool is beneficial for relaxing facial muscles. However, you can use it as many times as you like, whenever your face is in need of some toning, de-puffing or simply a relaxing massage!




How do you prepare the skin for Gua Sha?

Always cleanse your skin before using the Gua Sha. Follow up with your regular skincare routine for creating a nice slip and avoiding tissue damage. Massage gently through your face and neck in an upward direction.




What are the dimensions of this product?

The dimension of the Gua Sha is 45mm by 70mm.




When is it not safe to use Gua Sha?

If you are experiencing any of the following circumstances, then Gua Sha may not be suitable for you to use:

-Recently had surgery

-Rely on blood thinners or are prone to blood clots

-Have any sort of medical implant, such as a pacemaker

-Have an open wound or infection




Can gua sha get rid of the double chin?

When used regularly, Gua Sha can be effective in removing your double chin through uplifting.




Is jade or rose quartz better for gua sha?

Both Jade and Rose Quartz Gua Sha are result-driven facial tools and are massively effective on the skin.

Rose Quartz is best for calming and soothing while the Jade is best for toning and defining.




Can you use gua sha without oil?

It is best recommended to use the Gua Sha after applying facial oil or serum as it helps in better absorption of the product, and prevents the skin from any tugging or pulling.




Which skin type is it suitable for?

Be Soulfull Rose Quartz Gua Sha is suitable for all skin types.




For how long can it be used on the face?

A Gua Sha facial massage usually takes about 2-5 minutes, depending on the number of massage repetitions and areas of the face and neck you're covering. Ideally, you should massage each area with the Gua Sha 3-5 times in a gentle upwards motion.